About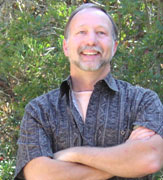 Philip C. Johnson, RA, GBC
With a background as both Architect and General Building Contractor, Philip C. Johnson, RA, GBC enables the firm to maintain a realistic perspective on budgets and technology while maintaining a guardian's role on design driven concepts. A firm foundation in planning and design has enabled him to employ sometimes experimental and state of the art technology to achieve otherwise intrinsically evasive solutions, under budget and on schedule.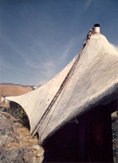 Following hands on training in Planning & Design, Plumbing, Electrical, Rough and finish carpentry, Masonry, Scheduling, Budgets and many other aspects of construction dating back more than forty years, Philip completed a five year degree in Architecture at the prestigious California Polytechnic University at San Luis Obispo. While there, he acted as caretaker, added to and lived in the infamous Poly Canyon experimental projects area where students would complete thesis projects in construction, engineering and design under the tutelage of such architectural greats as Architectural School founder George Hasselien, FAIA; Dean, Instructor, California State Architect and working architect Paul Neel, FAIA; and design visionary Buckminster "Bucky" Fuller. The foundations of lessons learned in the field can be traced through to his design and planning projects of today.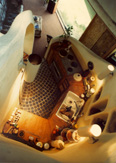 After completing internships with such local architectural greats as Will Shaw FAIA, and, Fredrick Christensen FAIA, he opened his own firm completing projects across the spectrum from elegant new residences and remodels to the famed interiors for the Outer Bay Waters wing of the Monterey Bay Aquarium. Throughout the years serving on various boards, commissions and volunteer organizations:
Architectural Review Commission - City of Monterey 1999 - 2004 (chair 2001/2002)
City of Monterey General Plan Committee 2002-2004
City of Monterey Tree Ordinance subcommittee 2001-2003
RUDAT (Regional/Urban Design Assistance Team), Lindsay, California 1987
RUDAT(Regional/Urban Design Assistance Team), Pacific Grove, California 1993
Built Environment Education Program 1986 -87
United Way Buddy Program Sponsor 1987 -present
President/Chairman of the Board/Monterey County Habitat for Humanity 1992 - 1995
Mainstreet Redevelopment Committee, Old Monterey Business Assoc. - 1993
and earning accolades such as:
Heritage House Award- Heritage Society of Pacific Grove- 2009/857 Ocean View Blvd.
MBAIA Design Award - 1996/Monterey Bay Aquarium
Design Build Business - January 1997/ Feature Article - Monterey Bay Aquarium
Metal Building Design - February 2004/Cover Story - Lilja Corp. Aircraft Museum
With more than a quarter century in design and construction the award winning and internationally published Johnson Architectural Group utilizes the latest computer technology and an experienced staff who incorporate an 'out of the box' mentality to create solutions that blend with the environment, fit the needs of the client and become an integral part of the community.
Our commercial client base includes among other satisfied clients:
Lilja Corporation; Livermore, CA
KMR Academy, Monterey, CA
Monterey Bay Aquarium, Monterey, CA
City of Marina, CA
University of Santa Cruz, Santa Cruz, CA
Lindquist Landing Marina's, Saratoga, CA
Veterans Transition Center, Marina, CA
JUST Ltd., Monterey, CA
RBF Consulting, Marina/Irvine, CA
JordCo, Pacific Grove, CA
K-One Investments, NY, NY
Bud Field Aviation, Livermore, CA
Carmel Rancho Merchants Assn, Carmel, CA
Residential references available on request.